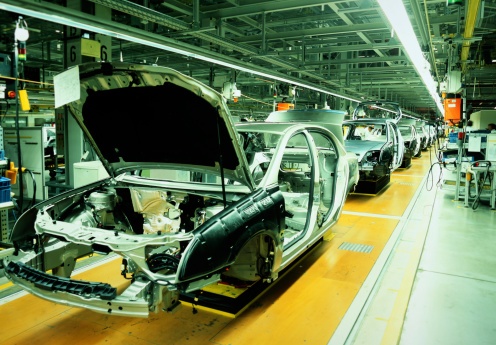 If you're in the automotive industry, chances are by now you've heard of IATF 16949. This is something that's on everyone in the automotive supply chain's mind as we move closer to the October 2017 transition deadline. This deadline is when organizations in the automotive supply chain are expected to make serious strides in working toward full compliance to this new automotive quality standard. Transitioning to the ISO 9001:2015 and IATF 16949:2016 standards involve working with multiple stakeholders in different fields. Thus, the chance of missing deadlines and not accounting for every requirement of the transition is high. To help prevent this, The Phoenix Group has created a list of the 4 most common mistakes (or pitfalls) we see organizations make when working toward ISO 9001/IATF 16949 compliance.
Waiting Too Long to Begin the Compliance Process
Transitioning to the ISO 9001/IATF 16949 standards doesn't happen overnight. At The Phoenix Group, the engagements we've had with organizations in the automotive industry regarding the transition to ISO/IATF compliance are, at the minimum, a 3-6 month process. A key first step in the transition process is to conduct a gap analysis and create a comprehensive gap plan, noting key checkpoints or milestones throughout. Give yourself a buffer to allow for unexpected problems.

Miscommunication Within the Organization
Communication issues are something The Phoenix Group sees as a recurring issue in many organizations. For example, in working with the 418th Civil Affairs Battalion, we found communication issues that created a system in which key stakeholders had different priorities and personal goals. This led to a group that wasn't working together to achieve a single goal. This is a lesson learned that can be applied to the team tasked with ensuring that your organization effectively works towards ISO/IATF compliance. Make sure everyone is aligned on the tasks required, including their priorities, and ensure there are clear lines of communication for every stakeholder involved in the process.

Not Accounting for Every Requirement and Not Defining Clear Responsibilities
The level of complexity required to meet the ISO/IATF requirements can be high. It is important to clearly map out all the requirements as a part of your gap analysis plan, with particular emphasis on the new requirements, to ensure these aren't unaccounted for.  With the new ISO/IATF standards, there are plenty of new requirements to account for, such as the context of your organization, determining your interested parties and understanding their requirements, and applying risk-based thinking and analysis to all processes within your organization.  Establishing clear responsibilities as to who will be in charge of overseeing and implementing these deliverables, and creating a system for regular status reviews will help ensure the transition is complete.

Not Bringing In the Experts
Achieving ISO/IATF compliance is a complex, multifaceted process. As you begin the transition to compliance, it may be helpful to ask yourself the following questions and determine whether or not you need to bring in experts:

Do I have internal resources who can organize, prioritize, and lead the organization through this transition process?
Do I have resources qualified and capable to implement the necessary changes to meet the new requirements?
Do I have resources available with the necessary bandwidth to own the transition process, or will the cost of pulling them away from their regular duties be too high?
If you answered no to the above questions, you should consider brininging in experts that have the technical expertise, industry know-how, and project management skills to ensure that your ISO 9001/IATF 16949 transition to compliance is successful.

These are some of the pitfalls we see organizations struggle with as they work toward ISO 9001/IATF 16949 compliance. Let The Phoenix Group help you avoid these pitfalls during your transition to compliance with the new standards.

ISO 9001:2015 TRANSITION WEBINAR
Learn the biggest changes associated with the transition to the ISO 9001:2015 standards, and what your organization should do about them.