HOW THE MANUFACTURING INDUSTRY CAN MANAGE CHALLENGES BROUGHT ON BY TRADE TARIFFS
WHAT ARE YOUR OPTIONS FOR DEALING WITH TRADE TARIFFS?
If you work in the manufacturing industry, then you have probably had numerous discussions about trade tariffs in 2018. There is a growing level of uncertainty in the manufacturing world as the next wave of tariffs on steel and aluminum hit contribution margin. The wave of tariffs from June 2018 added a 25% tax on steel and 10% tax on aluminum. These spikes have already forced many manufacturing companies into difficult positions. Leaders at midsize companies, those with $10 million to $1 billion in revenue, overwhelmingly say tariffs pose a threat to their business.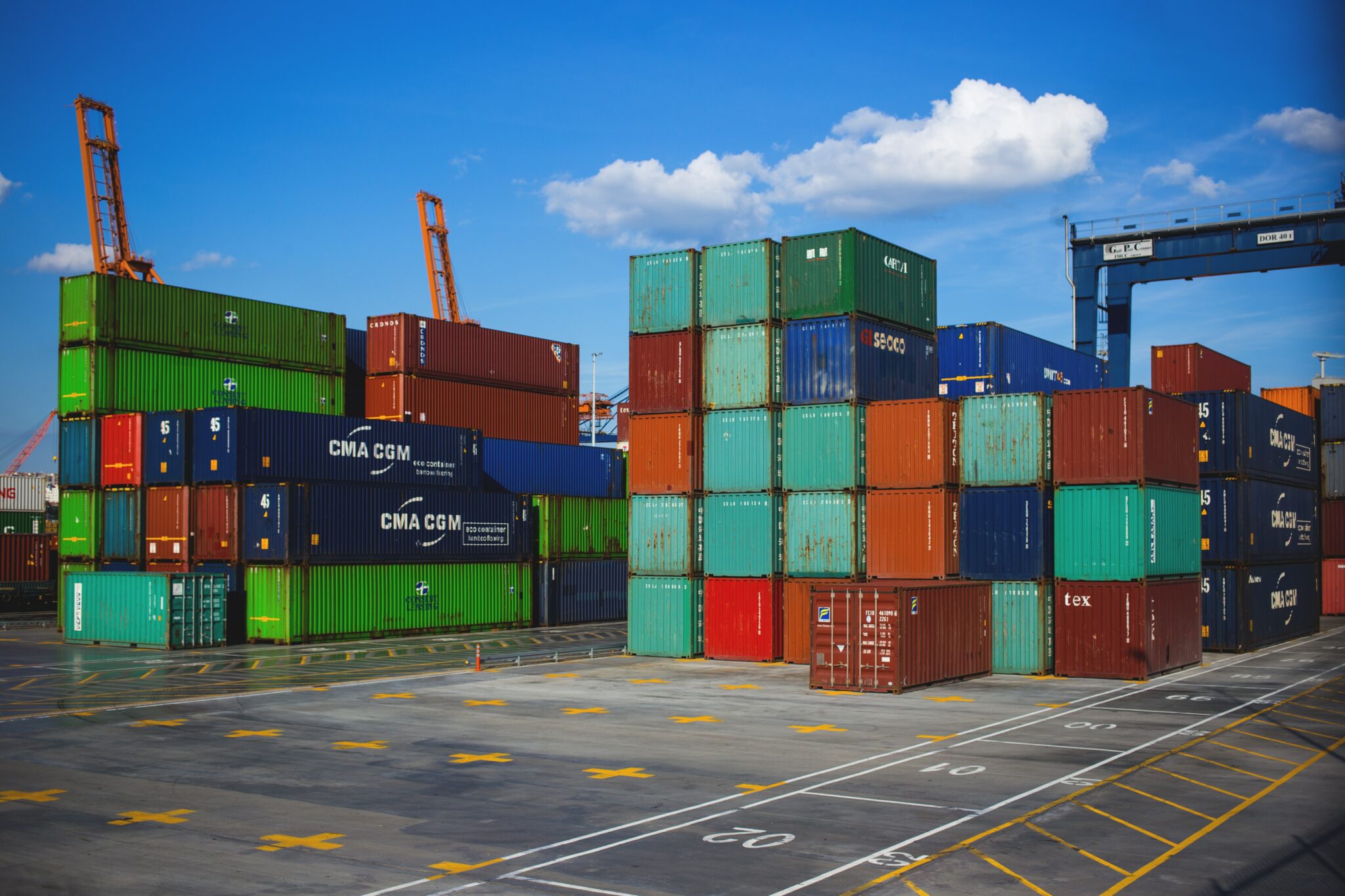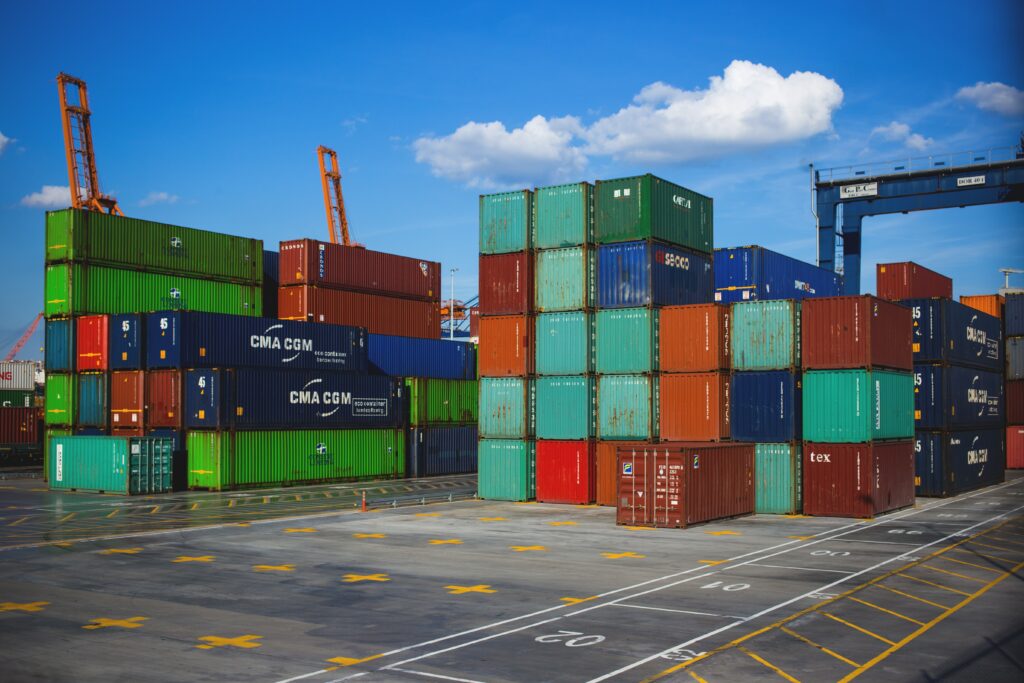 Many organizations have filed for exemptions, however, it is unclear how long it'll take for judgments on these exemptions to come out. According to the Commerce Department, as of September 2018, more than 37,000 steel tariff exclusion requests had been submitted, with 2,550 approved, and more than 1,800 denied. Some companies may continue to wait for an exemption or even try to wait the whole situation out, thinking the tensions which led to the tariffs will subside in the near future. But just how long can companies wait while margins continue to narrow?
This situation that the manufacturing industry is facing raises the question, now what do you do?
A: Take the hit on your bottom line
B: Raise prices for your customers to counteract the increased cost of goods
C: Cross your fingers that your organization gets an exemption
D: Hope the tensions causing tariffs subside soon
E: Evaluate alternative solutions that optimize your organization's processes to offset the costs and challenges posed by trade tariffs
If answer choice E interests you, continue reading to find out what these solutions are.
HOW TO OFFSET HIGHER INPUT COSTS
"The biggest impact is on those companies that are goods-producing or goods-moving," according to Thomas A. Stewart of The National Center for the Middle Market in an interview with CBS MoneyWatch. A survey conducted by NCMM, found that executives from 62% of both construction and manufacturing companies and 56% of retailers said they expect to see their costs rise as a direct impact of trade tariffs. Costs are not the only part of their operations that will be impacted, 42% to 50% of executives across these industries say they will also need to seek new suppliers or renegotiate terms. Finding new suppliers poses its own challenges; raw materials from many domestic suppliers are expensive and a lack of production capacity to keep up with increasing demand have many companies looking for alternative solutions.
One potential solution for the manufacturing industry is conducting a Rapid Plant Assessment (RPA) to evaluate your organizations lean manufacturing capability. Results from an RPA are used to optimize the manufacturing process to ensure maximum productivity. The main benefit of this solution is that it is designed for long-term cost reduction. Although there are some time and effort investments in improving operations based on the RPA results, your organization will feel the positive effects of RPA long after the dust settles from the trade tariffs.
The idea behind the RPA process is to implement efficient processes that reduce waste across the board. Waste reduction then helps offset price increases by allowing you to cut costs without cutting quality. The financial impacts of tariffs on steel, aluminum, and other raw materials are industry-wide; which means there is an opportunity to establish a competitive advantage by reducing your costs before you consider increasing your prices. Through the Rapid Plant Assessment process, you can refine your operations to remove slack and create a seamless operation with minimal waste. One key advantage of RPA is that it is not limited to a specific manufacturing process, in fact, it can be used across nearly every part of your organization's operations.
HOW TO CONFIDENTLY SWITCH SUPPLIERS FOR COST CONTROL
Cost increases have created additional challenges for managers. Many manufacturing companies are trying to get around the import tax by looking for fulfillment in new markets, both foreign and domestic. This process can be very time consuming, costing The Metalworking Group "Around a thousand hours repricing and renegotiating contracts," according to President Mike Schmitt. Finding the right supplier for your business requires a lot of consideration. It is essential to ensure their goods will meet your quality requirements. They must also be able to fulfill your orders in a timely manner and, of course, they need to be competitively priced so you can still continue to turn a profit. These all seem like fairly obvious points, but how can you be sure you're doing the right due diligence in evaluating new suppliers?
Manufacturers should consider partnering with a third-party consulting firm to conduct new supplier audits for both domestic and foreign suppliers that they are considering. Partnering with a consulting firm also ensures your organization meets the 2nd party audit requirements of the new IATF standard. Another way to assess potential new suppliers' strengths and weaknesses is to evaluate their plants using the Rapid Plant Assessment (RPA) process. This information will enable you to determine which new suppliers merit a targeted due diligence effort, rather than potentially wasting time and resources on detailed evaluations across a broad list of suppliers. If your organization is not familiar with the RPA process, a third-party consulting firm can also assist with teaching your team how to conduct and evaluate the results. 
HOW TO MANAGE INCREASED DOMESTIC DEMAND FOR DOMESTIC SUPPLIERS
The recent tariffs, which were created to help level the playing field for domestic suppliers, has also created unique challenges for them as well. Since tariffs affect foreign goods from certain countries, many manufacturing companies are trying to avoid the tariffs by switching to a supplier in a different foreign country or shopping domestically. This has created a surge in business for domestic suppliers that are driving the cost of materials up, and most domestic suppliers already charge higher prices for raw materials. The increased demand is also making it hard for domestic suppliers to keep up with production capacity, resulting in back orders and delays that trickle all the way down the supply chain. Domestic suppliers risk delivering inconsistent products and missing delivery schedules for their new customers. This leaves domestic suppliers asking, how can they quickly, and effectively manage this new domestic demand?
Domestic suppliers will be evaluated by new prospective customers who are conducting supplier and quality audits as part of the process of switching suppliers. To make sure their processes and plants not only appear competitive but can also deliver quality and timely product, domestic suppliers can also leverage the Rapid Plant Assessment (RPA) process. Once a domestic supplier knows which part of their operations needs optimizing to reach their goals through the RPA results, they can then seek Lean and Six Sigma Consulting to help implement more efficient processes to accommodate the increased capacity. These improvements will enable domestic suppliers to deliver consistent and quality product, faster turnaround times, increase contribution margins, all while building strong relationships with their new customers.
NEXT STEPS
Whether you are a manufacturer dealing with higher costs due to tariffs, or a domestic supplier figuring out the challenge of increased domestic demand, requesting a consultation with experts from The Phoenix Group can help open doors to alternative solutions for offsetting challenges brought on by tariffs. The Phoenix Group offers nearly 30 years of experience in Process Optimization, Rapid Plan Assessment, and Supplier & Quality Audits.
The Phoenix Group looks at any process to figure out the greatest cost saving potential to grow your contribution margin and increase efficiency. Request a consultation today to see how The Phoenix Group can help you offset costs and challenges from current trade tariffs.